What is Prostate Brachytherapy?
There are two main types of prostate brachytherapy: low dose rate (LDR) and high dose rate (HDR).
---
LDR Brachytherapy
Low Dose Rate (LDR) brachytherapy can be thought of as 'take-away' radiation. Small radioactive 'seeds' are permanently implanted near or in the tumour. These stay permanently in place, releasing small amounts of radiation over several weeks or months. Most commonly in Australia and New Zealand, this technique is used for treating localised prostate cancers. Men can get back to their usual activities within a day or two of having the 'seeds' inserted.
---
HDR Brachytherapy
High Dose Rate (HDR) brachytherapy is based on similar principles to that of low dose rate brachytherapy but the delivery is a bit different. Firstly, the radioactive sources are removed from the patient at the end of each treatment session. Secondly, the radiation sources deliver a more intense but short-lived dose of radiation during each of several (usually 1–3) sessions. HDR brachytherapy is used for more high-risk but localised prostate cancers and gynaecological cancers, amongst others. HDR brachytherapy is often given in conjunction with External Beam Radiation Therapy (EBRT).
---
How big are the radioactive seeds?
The seeds that are used are approximately 4.5mm long and 0.8mm in diameter.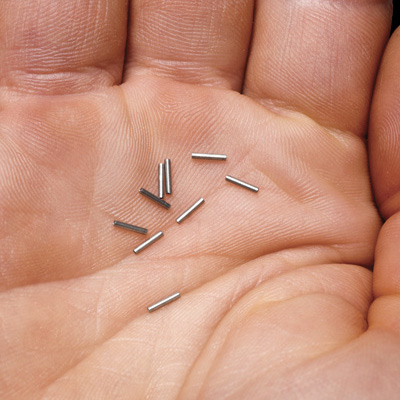 ---
Who is eligible for brachytherapy?
A recent webinar presentation by Dr David Malouf and Dr Joseph Bucci describing the role of brachytherapy in the management of prostate cancer.
---
Prostate Brachytherapy vs. Prostate Surgery: How effective is it?
Prostate brachytherapy is clinically proven to be as effective as prostate surgery in terms of managing the disease.
---